Actuator Ring (for ATC35L/ATC45L/Hyundai ATC/Maserati ATC)
Actuator Ring (for ATC35L/ATC45L/Hyundai ATC/Maserati ATC)
Description:
Part Name: Actuator Ring
OE numbers: Not available
Actuator Ring application in transmissions
Important notice about warranty: This spare part requires professional installation and special equipment to reset adaptations after installation. Warranty requests must include written proof of professional installation and evidence that the unit was properly coded during installation. Warranty requests that do not include written proof of professional installation will not be honored.
Aktuatorring
Anneau d'actionneur
Anello attuatore
Anillo actuador
Anel atuador
Pierścień siłownika
Működtető gyűrű
Пръстен на задвижващия механизъм
Kroužek pohonu
Otáčací krúžok
Δακτύλιος ενεργοποίησης
Toimilaitteen rengas
Aktuator Ring
Aktuator Ring
Aandrijvingsring
Manöverdon Ring
Inel de acționare
aktuator Ring
Pavaros žiedas
Piedziņas gredzens
Aktuaatori rõngas
حلقة المحرك
致动器环
एक्ट्यूएटर रिंग
Cincin Aktuator
アクチュエータリング
액추에이터 링
Cincin penggerak
Aktüatör Halkası
Vòng truyền động
We accept credit cards and Paypal.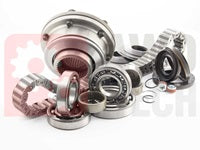 PL72T Overhaul Kit
Shop now!