About us
AWD.TECH is a legal name of MB "Optima Solutio" company's division specialized on supplying repair and service solutions for All-Wheel Drive transmissions.

Our team represents some of the most experienced professionals in drivetrain rebuild and performance customizing industry in the Eastern Europe.

AWD.TECH prides itself in developing a culture with a highly-skilled, diverse, and talented workforce that we demonstrate to our customers all over the world on a daily basis.

Thanks to developed logistic capabilities, AWD.TECH's network of distribution facilities connects customers to products in the most efficient and effective manner possible.
All our customers know that in case of need to repair AWD transmission they can ask their AWD.TECH sales representative to get all required components and useful tips to transform rebuild job into a success story – that's really easy.
The key to our common success is because we supply original parts only! No exception.
Have any questions or wish to become a partner? Please feel free to contact us.
Correspondence address: J.Savickio g.4-7, Vilnius LT-01108, Lithuania
Email: info@optimasolutio.eu
MB "Optima Solutio" is based in Lithuania. Company registration code: 303348050, VAT code: LT100008904511 (OSS), tel.+37061625703 (Accounting department)
.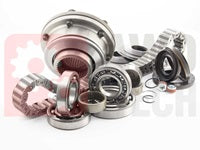 PL72T Overhaul Kit
Shop now!