Actuator Kit - 27107546671
Actuator Kit (for ATC300)
Description:
Part Name: Actuator Kit
OE numbers: 27107546671
Actuator Kit application in transmissions
* ATC300 Transfer Case used in BMW 3 2004-2013, 5 2004-2013
OE Numbers of ATC300 Transfer Case where this Actuator Kit is applicable: 27107599690, 27107599693, 27107613152, 27107613153
Included items (what you get):
| № in the schema | Name | OE Numbers | Required Quantity | Quantity per item for sale | Notes |
| --- | --- | --- | --- | --- | --- |
| K03 | Actuator Kit | 27107546671 | 1 pc | 1 pc | Supplied with Code Resistor |
Show Actuator Kit in the ATC300 schema
Important notice about warranty: This spare part requires professional installation and special equipment to reset adaptations after installation. Warranty requests must include written proof of professional installation and evidence that the unit was properly coded during installation. Warranty requests that do not include written proof of professional installation will not be honored.
Aktuator-Kit
Kit d'actionneur
Kit attuatore
Kit de actuadores
Kit de atuadores
Zestaw siłownika
Működtető készlet
Комплект задвижващи механизми
Sada pohonu
Pohon Kit
Κιτ ενεργοποιητή
Toimilaite Kit
Aktuator Kit
Aktuator Kit
Aandrijfset
Ställdon Kit
Kit de acționare
Pogon Kit
Pavaros komplektas
Piedziņas komplekts
Täiturmehhanismi komplekt
طقم المحرك
执行器套件
एक्ट्यूएटर किट
Kit Aktuator
アクチュエータキット
액추에이터 키트
Kit penggerak
Aktüatör Kiti
Bộ thiết bị truyền động
We accept credit cards and Paypal.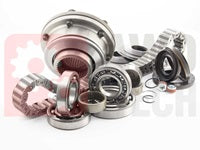 PL72T Overhaul Kit
Shop now!