Differential ASM - A2035500108
Differential ASM (for SEC)
Description:
Part Name: Differential ASM
OE numbers: A2035500108
Differential Asm application in transmissions
* SEC Transfer Case used in Mercedes-Benz E-Klasse 2002-2009, C-Klasse 2002-2009
OE Numbers of SEC Transfer Case where this Differential Asm is applicable: A2032800700, A2112800900, A2112801000
Attention! This Differential Asm is not suitable for: A2202800700
Included items (what you get):
| № in the schema | Name | OE Numbers | Required Quantity | Quantity per item for sale | Notes |
| --- | --- | --- | --- | --- | --- |
| 23 | Differential ASM | A2035500108 | 1 pc | 1 pc | Used in A2032800700, A2112800900, A2112801000 |
Show Differential ASM in the SEC schema
Differenzielle ASM
ASM différentiel
Differenziale ASM
ASM diferencial
ASM diferencial
Mechanizm różnicowy ASM
Differenciális ASM
Диференциална ASM
Diferenciál ASM
Diferenciál ASM
Διαφορική ASM
Differentiaali ASM
Differensiell ASM
Differentiel ASM
Differentiële ASM
Differentiell ASM
ASM diferențial
Diferencialni ASM
Diferencialas ASM
ASM diferenciālis
Diferentsiaal ASM
ASM التفاضلي
差分 ASM
डिफरेंशियल एएसएम
ASM diferensial
ディファレンシャル ASM
디퍼런셜 ASM
ASM pembezaan
Diferansiyel ASM
ASM vi sai
We accept credit cards and Paypal.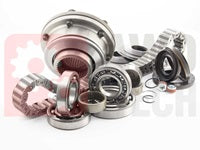 PL72T Overhaul Kit
Shop now!