Sprocket ASM (for MFA RDM)
Sprocket ASM (for MFA RDM)
Description:
Part Name: Sprocket ASM
OE numbers: Not available
Sprocket Asm application in transmissions
* MFA RDM Rear Axle Drive used in Mercedes-Benz B-Class 2012-...
OE Numbers of MFA RDM Rear Axle Drive where this Sprocket Asm is applicable: A2463502402
Attention! This Sprocket Asm is not suitable for: A1763503100
Included items (what you get):
| № in the schema | Name | OE Numbers | Required Quantity | Quantity per item for sale | Notes |
| --- | --- | --- | --- | --- | --- |
| 13 | Sprocket ASM | | 1 pc | 1 pc | Used in A2463502402 |
Show Sprocket ASM in the MFA RDM schema
Kettenrad ASM
Pignon ASM
Pignone ASM
Piñón ASM
Roda dentada ASM
Koło zębate ASM
ASM lánckerék
Зъбно колело ASM
Řetazové kolo ASM
Reťazové koleso ASM
Γρανάζι ASM
Ketjupyörä ASM
Tannhjul ASM
Tandhjul ASM
Tandwiel ASM
Kedjehjul ASM
Pinion ASM
Zobnik ASM
Žvaigždutė ASM
Zirnekļa rata ASM
Hammasratas ASM
ضرس ASM
链轮 ASM
स्प्रोकेट एएसएम
Sproket ASM
スプロケット ASM
스프로킷 ASM
Gegancu ASM
Dişli ASM
Nhông xích ASM
We accept credit cards and Paypal.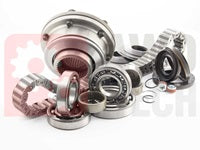 PL72T Overhaul Kit
Shop now!